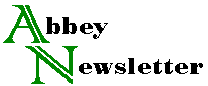 Volume 9, Number 5
Sep 1985
PLMS in Chicago in July
The Preservation of Library Materials Section (PLMS, pronounced "plums") met during two days of the week-long annual meeting of the American Library Association in Chicago in July. Highlights from that meeting can be summarized under two headings: followup on forthcoming publications, and miscellaneous news.
Followup on Forthcoming Publications
Guidelines for preparation of permanent and durable theses and dissertations: These are in the process of being printed by RTSD (a major division of ALA) and will be sold from the Chicago office of ALA. There is a long version, and a shorter version for students.
Standards for environmental storage of paper-based materials: This has been in the works for about five years with a committee of the National Institute for Conservation. (Since the ALA meeting, it has been sent to the American National Standards Institute for review.)
Guidelines for preservation photocopying: This is in the last stages of preparation, and will be sent to the PLMS executive committee at the Midwinter meeting.
Preservation Education Directory: in September the last corrections will be made, and it will be sold by RTSD, probably for $3-S per copy.
Proceedings of the library binding preconference in Los Angeles, June 1983: This project has been hung up in committee, but is not dead. A resuscitation effort is under way, and we may see the results before long.
The revised Library Binding Institute Standard: the main section is done, but the specifications for materials are not. Nevertheless, Sally Grauer at the LBI office will send a copy of the current draft to any library that is writing up new specs. (New address: 150 Allens Creek Rd., Rochester, NY 14618.) a manual to use with the standards is being drafted.
Miscellaneous News
There are 1668 members in PLMS, though only about 2% ever come to meetings. (ALA members can belong to several sections at once.)
The Stanford conference on book repair and routine conservation appears likely to sell out. The Mellon Foundation contributed $15,000 for videotaping the proceedings and for later retakes as necessary.
Pat Harris of the National Information Standards Organization (NISO) is asking for volunteers to work on a new standard, this one for publishers' bindings.
PLMS's Education Committee has a task force on library school education for conservation, which is just beginning its work. Ann Russell and Josephine Fang are on it. Next March there will be a conference, organized by several international organizations (FID, ICA and IFLA) under Unesco, at which guidelines for teaching preservation will be drawn up and discussed.