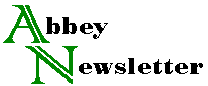 Volume 9, Number 2
Apr 1985
Positions Open
CONSERVATOR, ARCHIVES DIVISION
City of Vancouver
As Conservator in the Archives Division, the incumbent will ensure the proper preservation and maintenance of prints, drawings, photographs and other paper materials, including conservation projects. Other duties will include organizing storage facilities, restoring artifacts and answering enquiries from the public regarding conservation practices and procedures.
Qualifications: High school graduation supplemented by a recognized course of study relating to conservation work. Experience in the field of conservation; or an equivalent combination of training and experience.
Salary: $1,836 to $2,190 per month; $844.49 to $1,007.32 bin-weekly.
Applications should be obtained from and returned to the Director of Personnel Services, City of Vancouver, 453 West 12th Ave., Vancouver, B.C. V5Y 1V4. Please quote competition number 84-5711. This position is open to male and female applicants.
CONSERVATION ADMINISTRATION INTERN (ASSISTANT LIBRARIAN)
Stanford University Libraries
Reporting to the Conservation Officer of Stanford University Libraries, your overall responsibilities will include administering a library conservation project to completion, to include its planning, supervision and budget maintenance. Additionally, you will write a final project report documenting pertinent data, and provide future project recommendations, as well as participate in related committees, workshops and conferences.
Requirements include an MLS degree or equivalent combination of training and experience, and formal instruction in library conservation administration, to include "hands-on" conservation applications. Library experience, preferably within a research library, is highly desirable.
Salary, 1985-86: $21,900-$27,900
This project was made possible by the Andrew W. Mellon Foundation. The duration of the term project is from September 1, 1985, to May 31, 1986. Closing date for receipt of applications is April 30, 1985. Send complete cover letter and resume with the names of three professional references to Carolyn Henderson, Library Personnel Officer, Stanford University Libraries, Stanford, CA 94305. Cite #263 on all correspondence. We are an equal opportunity employer through affirmative action.
DIRECTOR OF MICROFILM SERVICES
Northeast Document Conservation Center
Senior position in regional conservation center, directing preservation microfilming services. Public relations skills, management experience and knowledge of micrographics. Library or archival training preferred. Send resumes to NEDCC, 24 School St., Andover, MA 01810.
PAPER CONSERVATOR
Cincinnati Art Museum
The Cincinnati Art Museum has been awarded a grant for the employment of a paper conservator to fill a mew position. Initial appointment one year. Incumbent will survey the collection of prints, drawings and photographs for conservation priorities and treatment under the supervision of the head conservator. Graduation from an accredited conservation program or equivalent experience is required. Salary commensurate with experience, plus excellent fringe benefits. For additional information, interested candidates should contact Elisabeth Batchelor, Cincinnati Art Museum, Eden Park, Cincinnati, OH 45202 (513/721-5204, ext. 238).