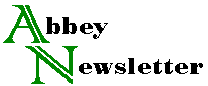 Volume 9, Number 1
Feb 1985
Positions Open
PRESERVATION LIBRARIAN
Southern Illinois University at Carbondale, Morris Library
Responsible for the administration of all preservation and conservation activities for a university research library of 1.8 million volumes and additional special collections. Recommends preservation policies library-wide; serves as liaison with department heads and subject specialists; supervises the in-house conservation treatment facility; and implements the library's brittle book replacement program. During the grant periods, serves as Project Director of the Midwest Cooperative Conservation Program and the Illinois Cooperative Conservation Program. Faculty rank, tenure track appointment. University retirement and insurance benefits, 25 vacation days, ii holidays.
Required qualifications: a MLS from an ALA accredited program; in-depth knowledge of library preservation problems and solutions; advanced training/experience in preservation and managerial experience.
Preferred qualifications: a specialist's degree in library preservation or a compatible second master's degree; the ability to communicate effectively as demonstrated by a record of publication and presentation; and experience in grantsmanship. Salary of $20,000 and up based upon education and experience. Position available now. Applications received by April 30, 1985, will be given preference.
Apply to Don E. Wood, Chairperson, Preservation Librarian Search Committee, Serials Department, Morris Library, Southern Illinois University at Carbondale, Carbondale, IL 62901. The University is an Equal Opportunity, Affirmative Action Employer.
LIBRARY PRESERVATION OFFICER
Emory University libraries
Emory University Libraries seek a Preservation Officer to plan, develop and implement a comprehensive preservation program. Specific responsibilities will include developing and implementing plans focused on general collections and covering such elements as staff and user education, collection review, replacement and treatment, materials preparation, stack maintenance, environmental control, and disaster planning. Coordination with related area, regional, and national activities is expected.
Minimum qualifications: College degree, advanced training in preservation administration; and/or 2-5 years relevant experience or other equivalent combinations of education and experience; evidence of initiative and promotional abilities; proven managerial and organizational ability with strong interpersonal skills; excellent oral and written communication skills.
Preferred: Master's degree. Emory University has six library units, with collections totalling over 1,800,000 volumes, 1,200,000 microforms, 4,600 linear feet of manuscripts, and a growing collection of audiovisual materials. The staff totals over 160 FTE's.
Benefits: 24 days annual vacation; 10 paid holidays; travel allowance; sick leave; and group life insurance. Health insurance and retirement.
Salary: $18,000-$27 ,500.
Send letter of application, resume, and names of three references to Mr. Herbert F. Johnson, Director of Libraries, Robert W. Woodruff Library, Emory University, Atlanta, Georgia 30322. Latter of application must be postmarked by March 1, 1985.
SENIOR PAPER CONSERVATOR and ASSISTANT PAPER CONSERVATOR
Conservation Center for Art and Historic Artifacts, Philadelphia
Individuals selected will work in the Canter s new and improved facility, which provides an exceptional environment for conservation of art and historic artifacts on paper, library and archival materials, and photographs.
The Senior Paper Conservator works under the general direction of the Executive Director and must be capable of performing conservation treatments of the highest quality on a wide variety of projects on paper and related materials. Graduation from a recognized training program (or equivalent professional training) is required, with a minimum of eight years of professional experience. Background should include extensive treatment experience, supervision and training of conservators and interns, and strong interpersonal and administrative skills.
Duties will include supervision and approval of conservation treatments, scheduling of work, training of conservators and interns, working with member institutions on preservation planning including collections surveys, writing and approving reports, and planning and assisting with educational activities for a diverse membership.
The Assistant Paper Conservator must be a graduate of a recognized conservation training program (or equivalent experience) with up to three years professional experience.
Duties include examining works, preparing estimates, writing well-organized reports, and performing conservation treatments independently and with other conservators. Other duties include field work such as surveys, consultations, workshops, and lectures; and consulting with personnel from the Canter's diverse member institutions.
Interested applicants would send letter and resume immediately to Abby A. Shaw, Executive Director, Conservation Canter for Art and Historic Artifacts, 264 5. 23rd St., Philadelphia, PA 19103.
AATA MANAGING EDITOR
J. Paul Getty Trust, Los Angeles
The J. Paul Getty Trust has assumed operational and financial responsibility for Art and Archaeology Technical Abstracts on behalf of the International Institute for Conservation. It is seeking a full-tine paid Managing Editor of AATA, to be based in Los Angeles, CA at the Getty Conservation Institute, where AATA will be part of the Institute's Conservation Information Program.
Working with an international volunteer network of regional editors and abstractors in relevant fields, the Managing Editor will be responsible for coordinating the preparation and publication of AATA. In consultation with the AATA Editorial Board and the Institute staff, the Editor will participate in the development of a strategy for improving coverage of international conservation literature and revising the publication's format as appropriate. The Editor will also work closely with Institute staff to develop an integrated program of conservation information services.
The successful candidate will have previous editorial experience, strong management skills and a good knowledge of European languages in addition to English. Familiarity with the field of art conservation or related disciplines is desirable.
Salary is subject to negotiation.
Applications/inquiries should be sent to Janet Bridgland, the J. Paul Getty Trust, 1875 Century Park East, Suite 2300, Los Angeles, CA 90067.
BOOKBINDER
Yale University Library
Under the general direction of the Head, Conservation Division, performs a variety of tasks related to the conservation of books and paper, rare books, and research materials.
Disbinds, binds, repairs and/or restores bindings of all types. Makes protective cases, pamphlet bindings and boxes.
Treats paper by cleaning, washing, deacidifying, heat-setting, tissue-mending, sizing, mylar encapsulation, mounting and matting. May do leaf-casting and enzyme treatment.
Works with and maintains tools and equipment used for bookbinding such as hand tools, book presses, board shears, guillotine, sewing machine and environmental monitors.
Works with chemicals needed in conservation.
May do time estimates for work to be performed, treatment proposals and photo documentation.
Keeps records of work performed.
May participate in workshops and the training of others in binding/conservation techniques.
Performs additional duties as required.
Qualifications:
High school diploma.
Three to five years of training in bookbinding and conservation with an experienced conservator (rare bookbinder).
Thorough understanding of the fundamentals, techniques and history of bookbinding.
Knowledge of all current paper and book conservation techniques.
Great manual dexterity and patience with detailed work.
Salary: $15,018
Send resume listing three references, by March 15, 1985, to Diane Y. Turner, Yale University Library, Box 1603A Yale Station, New Haven, CT 06520.
CONSERVATOR
Supreme Judicial Court, Massachusetts
Plans, organizes and participates in the conduct of an archival conservation/preservation program which includes all aspects of document conservation treatment. Works with the Director of the Project to formulate policies applicable to the preservation of all Massachusetts court records and to the establishment of a judicial archives of historically valuable collections.
Duties:
Responsible for the conservation of large collections of documents. Performs a variety of conservation treatments requiring expertise in paper conservation (including, but not limited to, the physical and chemical evaluation of documents, performance of appropriate consolidation techniques, removal of pressure-sensitive tapes, solubility testing, deacidification and encapsulation).
Conducts on-site conservation surveys and prepares reports.
Recommends budgeting for lab equipment and supplies, insures proper maintenance of existing equipment, evaluates new equipment, and undertakes long-range planning as requested.
Responsible for all work done in the conservation lab, assurance of quality control, appropriate selection and approval of all techniques and procedures performed in the lab including the testing and evaluating of new conservation products and procedures, and conducts training and supervision of conservation assistants.
Works with the Director in determining priorities for scheduling lab work and identification of material to be referred to outside labs.
Establishes safety precautions to be used in the lab, monitors environmental conditions in storage and work area, advises on treatments of mold and insect infestation problems and the design of disaster plans.
Prepares equipment inventories, lab records and logs, and periodic reports as requested by the Director.
Participates in educational, outreach and field service programs involving travel throughout the Commonwealth as required.
Qualifications: Graduate degree from a recognized conservation program or equivalent experience; ability to work independently as well as in collaboration on team projects; proficiency in written and oral communication; additional work experience of 2-3 years desirable; knowledge of book repairs desirable.
Compensation: Grade 12 or 13. Initial salary range: $17,500 to $22,300; after July 1, 1985, $18,700 to $25,500.
Send resumes and three references to Catherine Menand, Project Director, Supreme Judicial Court, 1300 New Courthouse, Boston, MA 02108.
PAPER CONSERVATOR and BOOK CONSERVATOR
Thompson Conservation Laboratory, Portland, OR
Large Pacific Northwest, research-oriented conservation lab seeks to fill two new positions. Book conservator should be well grounded in pre-1800 book restoration. Paper conservator should be well grounded in the nature and restoration of 19th and 20th century archival and graphic arts paper. Salaries up to $15,000 plus benefits, based on experience. Send resume and letter of inquiry to Jack C. Thompson, Thompson Conservation Laboratory, 1417 NW Everett, Portland, OR 97209.
BOOKBINDER
Missouri Botanical Garden
Conservation and restoration of rare and non-rare books of all periods. Duties will include rebacking and restoration of leather, cloth and paper bindings and construction of new bindings, protective enclosures and pamphlet bindings.
Experience: Previous experience or training in book conservation and restoration. Will consider an apprentice.
Hours: 25-30 hours a week
To apply contact Missouri Botanical Garden, 2345 Tower Grove, St. Louis, MO 63110 (314/577-5183).