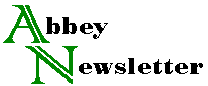 Volume 8, Number 6
Dec 1984
Positions Open
PAPER CONSERVATOR
National Gallery of Art
The incumbent will perform conservation treatment on graphic art in the collection and assist in the general work of the laboratory. Candidates must have a bachelors degree, advanced training in paper conservation or equivalent professional experience demonstrating practical knowledge and technical skills. Candidates should have substantial knowledge of treatment procedures and environ-mental safeguards for art on paper. Candidates must submit a Standard Form 171, transcripts or a listing of undergraduate and graduate work, and a cover letter outlining training experience and research completed, GS-9 or CS-11, $20,985 or $25,366 depending on qualifications. Please send application materials to Ross Merrill, Chief of Conservation, National Gallery of Art, Conservation Division, Washington, DC 20565.
With plans for future staff expansion, the Conservation Division of the National Gallery of Art wishes to invite professionals interested in opportunities in Analytical sciences, Painting, Paper, and Object Conservation to send resumes and/or a Standard Form 171 to Michael Skalka, Conservation Division, National Gallery of Art, Washington DC 20565.
ADVANCED INTERNSHIP IN PAPER CONSERVATION
Northeast Document Conservation Center
NDCC, located 20 miles north of Boston, is seeking its sixth Mellon Fellow, an advanced intern in paper conservation, to begin work in August or September 1985. The internship will be for two years with liberal travel benefits. Applicants should be students who have completed a graduate training program in conservation or have equivalent training/experience. This Fellow should be interested in specializing either in flat paper or book conservation. Preference will be given to an energetic, imaginative individual capable of working with others in a production-oriented atmosphere. He or she must be anxious to accept the challenge of treating a wide variety of objects. Send resume and letter of intent to: Mary Todd Glaser, NEDCC, 24 School St., Andover, MA 01810. Please state whether your interest is in flat paper or book conservation.
HEAD, COLLECTION MAINTENANCE AND BINDERY PREPARATION
Ohio State University Libraries
Responsible for preparation and treatment of library materials, including labelling, repair, and preparation for binding. Works under the direction of the Preservation Officer, but also works closely with both Technical and Public services personnel, as well as with a commercial binder to ensure that preservation/conservation policies and contractual obligations are observed. Evaluates Items for treatment; oversees and performs in-house treatment and repair; recommends other disposition of irons in consultation with Preservation Officer and Collection Development Officer. Recommends changes in policy and contractual specifications. Supervises 10 staff and 3 FTE student employees.
Qualifications: Bachelor's degree or equivalent experience and training; experience supervising staff and all operations for bindery preparation in a large academic or research library, or supervising staff and large-scale bindery operations in a non-library setting. Training and/or substantial experience in the care of library materials, especially in repair/conservation principles and practice. Ability to communicate effectively, orally and in writing.
Salary: $18,980 -$21,120. Apply to: Sharon A. Sullivan, Personnel Librarian, Ohio State University Libraries, 1858 Neil Avenue Mall, Columbus, Ohio 43210. Submit detailed resume with names, addresses and telephone numbers of at least three references. Closing date: no earlier than 15 January 1985. An Equal Employment Opportunity/Affirmative Action Employer. Qualified women, minority and handicapped persons, as well as others, are encouraged to apply.