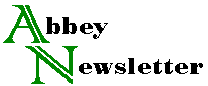 Volume 8, Number 5
Oct 1984
People
Merrily Smith assumed her duties October 1 as National Preservation Program Specialist at the Library of Congress. She will be managing the Preservation Reference Service; the intern education program; and the workshop, seminar and lecture program through the National Preservation Program Office.
N. Susan Barger and Robert Milevski are the two Mellon interns at the Library of Congress this year. Ms. Barger, the science intern, will help set up LC's photographic conservation program, and Robert Milevski is the preservation administration intern.
Patrick Ravines, Eleanor Stewart and Jean Tarascio are interns in the Conservation Office for 1984-85. All are in book conservation.
Maria Grandinette has been appointed conservation assistant at the University of Michigan Library's new conservation laboratory. She had been a book conservator at the Northeast Document Conservation Center in Andover, Massachusetts, since 1981.
John Townsend, Head of the Restoration Office at the New York Public Library, will begin a three-month leave of absence in November in order to serve as preservation consultant to the National Library of Indonesia. The Ford Foundation is sponsoring the consultancy as an initial step in defining and establishing a comprehensive preservation program for the Library. The primary goals of the project are to assess the maintenance and treatment needs of the collections, coordinate the necessary conservation elements in plans for the new library building, and to outline a program of training for the library staff in the fundamentals of preservation.
Ann Swartzell, now Preservation Librarian at Harvard College Library, will be the second Mellon Intern for Preservation Administration in the Yale University Library, as of October 29, 1984.
Nancy E. Gwinn, who was with the Council on Library Resources 19 75-80 and the Research Libraries Group (RLG) 1980-83, has been named assistant director for collections management at the Smithsonian Institution Libraries. Others at SI Libraries whose activities have been reported in this Newsletter are John Hyltoft and Margaret Child.