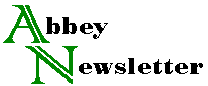 Volume 8, Number 3
Jun 1984
LC Research
Dr. Chandru J. Shahani, Research Officer in the Library of Congress's Preservation Office, provided a report on current preservation research at LC for the AIC Newsletter, May 1984:
The major effort at the Research and Testing Office continues to be directed towards the diethyl zinc mass deacidification project. Following the successful completion of a 5,000-book feasibility test, a series of smaller scale tests (ca. 100 books) was initiated to optimize process variables. As a result of these tests the process time has been reduced from approximately 14 days to less than five. Besides a concomitant decrease in process costs, a much more uniform treatment of the paper and binding has been achieved. Long term accelerated aging studies of items from these tests have confirmed the efficacy of the DEZ treatment in extending the lifetime of books without any undesirable effects on inks, bindings, covers, adhesives, etc. A few additional small scale teats are planned by the DEZ Project Manager Dr. Robert McComb, with the objective of establishing process parameters needed for the design of a production facility, which is projected for completion by early 1986.

A statistical survey of the Library's General and Law collections has just been completed. A random sample was collected and data on pH, MIT fold endurance, lignin content, age and binding condition were obtained. The results indicate that at least 75% of the collection would benefit from the DEZ treatment.

Recently, Lucia C. Tang and Margaret Ann T. Kelly were awarded a patent f or their work on the stabilization of paper through reduction with sodium borohydride solution (U.S. Patent No. 4401810). While this treatment is moat effective in retarding the aging of paper, it cannot yet be applied as a conservation treatment. Work is in progress now to study the effect of this reduction treatment on inks and other components of manuscripts and works of art. Furthermore, reduction treatments in nonaqueous media are also being investigated. Research work has been initiated to study other areas of interest. These include the oxidative degradation of paper, spectroscopic identification of degradative processes, and use of polysaccharide adhesives in paper conservation.

Almost all of the research effort is presently concerned with the preservation of paper and books. Plans for future work include a gradually increasing emphasis on investigation of the stability and conservation of photographic media and other library materials.