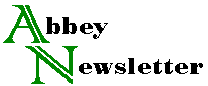 Volume 8, Number 1a
Feb 1984
Supplies &c.
Fine Linen Tapes
The Bole Hall Mill Company, of England, which recently became part of William Tolson Ltd., supplies linen tapes for sewing which some conservators judge to be the finest available. They look like airplane linen in tape form, with low bulk, high thread count, and 100% linen content. They cone in the following widths: 1/8", 3/16", 1/4", 3/8", 7/16", 5/8" and 3/4". The rolls are 33 meters long and sell for 1.03 to 2.84 ($1.50 to $4.25, approximately). The company supplies the Bodleian Library and Cambridge University Library with these tapes.
Address inquiries to the Bole Hall Mill Co., Wm. Tolson, Ltd., Fazeley, Tamworth, Staffs, England B78 3QB.
Felt Source
Commonwealth Felt Company, 211 Congress St., Boston, MA 02110 (617/423-3445) can supply felt in thicknesses from 1/8" up, all wool, at very reasonable prices ($17.56 to $70.22 for S square yards). Contact J. S. Patterson; ask for sample swatches.
The thinner felts are useful for box making (Style 2450 is recommended by one user). The thicker felts are used in book and paper conservation to hold paper flat as it dries, under plate glass and weights (Style F-IC is recommended).
Equipment
WANTED: Job Backer in good or restorable condition, and a mid-sized or larger (16" x 20" platen, with 18" height) Standing Press. Information to Philip Alleyn, P0 Box 9052, Boston, MA 02114.
Ascofix (paring machine) $100. Sold by The Bookbinder, 5501 Walnut, Pittsburgh, PA 15232 (412/687-6300).
Schärf -Fix 80: Trudi Eberhardt writes: "My own Schärf-Fix is in frequent use although we also own a For-tuna electric skiving machine. Had we known about the Schärf-Fix when we first started our own workshop, we would probably never have bought the Fortuna. The Schärf-Fix 80 is more versatile, needs no electricity, makes no noise, and can be easily carried to wherever I want to use it. For those who intend to order a Schärf -Fix 80: I have been able to hold the price of $195.00 (plus shipping costs), mostly due to the strength of the dollar abroad."
An auction house--perhaps the only one--in New York City specializing in printing and binding equipment is Print-Art Services, Inc., 277 Broadway, New York, NY 10007 (212/964-2350). They advertise in the New York Times auction section frequently and will put people on their mailing list.
Polypropylene Enclosure S
Like Mylar, polypropylene is chemically stable and suitable for archival enclosures, on the basis of our present knowledge. A variety of polypropylene protective enclosures for photographic materials is sold by Kleer-Vu Industries, Kleer-Vu Drive, Brownsville, TN 38012. The product line is "Pro-Line" and it includes clear, frosted and clear front/frosted back sleeves of different sizes, individually or on rolls. Sample packet available. The starter kit for $50 satisfies the minimum order requirement of $50. The supplier furnishes some test information about the material used, and identifies it as Hercules T500 Polypropylene film. (Hercules, Inc., is the company that introduced Aquapel many years ago, the size that made permanent paper commercially possible.) Telephone: 800-238-6001.
Paper
The Library Binding. Service, P0 Box 1413, Des Moines IA 50305 (800/247-5323 except in Iowa), wrote in December to say that in late January or early February they would be handling acid-free, lignin-free inlay strips for case bindings. They will be .015 inch thick and made from Kraft paper (which used to contain lignin, but which now can be made lignin-free, because of recent technological developments). LBS also furnishes a line of permanent/durable endsheets for library binding, including some for sewing through the fold; and acid-free, lignin-free board with a pH of 8.3 and calcium carbonate content of 3-4%. The board comes in different sizes and is .055" thick.
The July 1983 issue of this Newsletter ran a notice on the paste-impregnated hinges sold by Paul Frederick, a conservator of South Sam Francisco. The September 1983 PCN announced a similar product by Morgan & Morgan, 12S01 Chandler Blvd., Suite 101, No. Hollywood, CA 91607 (213/ 769-4466). It was developed by Archival Products L.A. and is called Insta-Hinge. It is made from hand torn squares of Japanese sekisho paper impregnated with wheat paste and fungicide. Contact Trudy Israel.
American Graphic Arts, Inc., 150 Broadway, Elizabeth, NJ 07206 (201/351-6906) has used and rebuilt equipment for sale: Book sewers, Gluers, Book presses, Job backers, Jacques board shears, etc.
For Sale By Owner
Frank Gebbia, 318 E. Garfield Ave., New Castle, PA 16101 (412/658-73S6) has the following equipment for sale:

24" Job Backer (George Sanborn)
Standing Press, 16" x 24"; 30" daylight
40" board shear, floor model
Nipping Press, 10" x 12"
Brass typeholder, self-centering, 4-3/4" between jaws
Brass Rule, various line widths and lengths
2 Hickok Sewing Frames, 36" between uprights
Filet rolls, various line widths, single & double, with handles
Misc. Bookcloth and Flannel

Thomas N. Thomson, of Equity Publishing Corp. in Orford, New Hampshire (603/3S3-4351) offers the following equipment for sale:

Hickok Air Backer for hand binding, $1200
Challenge Single Head Drill, $600
Building-in Boards 16" x 24", $5 each plus shipping, large quantities call for prices
Stevenson Shrink Wrap Machine, 115 volt, $300
2 Smyth Sewing Machines No. 12, good condition, $3500 each:
Leather
The Harcourt Bindery has a large supply of useable leather (Harmatan) for sale, not full skins but large areas from shoulders, all over 6" x 12". $5/sq. ft. in tan or blue. HB represents Harmatan in the US and can supply large and small quantities in let & 2nd qualities. HB is at 9 & II Harcourt St., Boston, MA 02116 (617/536-5755).
Real skin parchment for book binding, restoring and repairs. Carl Wildbrett, Walkstr. 20, D-8903 Bobingen 1, Federal Republic of Germany.
Self-Adhesive Products
Filmolux (U.S.A.), Inc., is the American distributor for Neschen products, one of which is Filmoplast P. Both Filmoplast P and Filmoplast P90 are buffered in the paper and the adhesive with calcium carbonate, and are designed for use with art work and documents. The same company supplies cotton tape, closely woven and in various widths, with a self-adhesive backing (Filmoplast T); and Gudy O, a thin dry transfer adhesive. Mm. order $50. Address: 39 Comet Ave., Buffalo, NY 14216 (716/873-3480).
Suppliers
Jane Dalley (1600 Notre Dame West, #311, Montreal, P.Q. H3J 1M1;. 514/937-5602) now sells bookbinding supplies for Canadian bookbinders. Her store hours are limited; in October they were 5-7:30 pm MTW and 9:30-1 FS. She stocks Hewit and Process Materials supplies, as well as Planatol adhesive and Davey board.
Pendragon, 2643 N. Kimball, Chicago, IL 60647 (312/ 278-0677), now carries bookbinding supplies as well as calligraphy supplies, and will send brochure on request.
Peter Mecklenberg announces that his new firm, Museum Services Corporation (4226 Howard Ave., Kensington, MD 20895), will supply conservation materials, including Rohm & Haas B-67 and B-72, PMC acid-free tissue paper, archival boxes and mat board. They design and build exhibition displays, crates and cases too. Telephone: 301/933-5463.
Conservation Resources International, Inc. (Bill Hollinger, Jr., President) has a fancy new 47-page catalog that tries to give the technical background for understanding the nature of the state-of-the-art archival paper and board products they carry--a valiant effort, made with attention to accuracy and clarity, but hard to follow and carelessly edited. Their most recent big innovation is a boxboard called Lig-free Type II for storage of photographs that might be affected by buffered board. It is buffered on the outside and lined with neutral paper on the inside; the two layers are separated by a sheet of polyester laminated between them. Address: 1111 North Royal St., Alexandria, VA 22314 (703/549-6610).
Tim Barrett can now furnish teat results on his own Nagashizuki tissues, Western book paper and "Western paper case" paper. (The paper case paper is thick and tough, for limp paper case bindings.) He furnishes test results for comparable papers not made by him, too. A separate sheet gives results for his new loft-dried machine made book and paper case papers. For all papers he gives gr/m3, folding endurance (with and across the grain) and tear (similarly). For four representative papers, he also gives the pH (high) and ppm Ca, Mg, Fe and Cu. Standard test procedures were used. It is interesting to compare this report with the specifications for Conservation Resources International's specs for their Lig-free paper and board on page 10-11 of their catalog. For Tim Barrett's results, write Kalamazoo Handmade Papers, 5947 N. 25th St., Kalamazoo, Ml 49004 (616/381-2531).
University Products, Inc., P0 Box 101, Holyoke, MA 01041, has a catalog of Archival Quality Materials, including many items advertised as acid-free/lignin-free; boxes, folders, laminating tissue and presses, unsupported acrylic adhesive, polyester processing folders, tools, archival photocopying paper end much more. Except in Massachusetts, call 800/628-1912.
The Crafts Report office recommends buying office supplies through catalog companies because you can save more than half on some items. The prices are rivaled only by discount office supply houses. Four companies they use are:

The Business Book, 1 West Eighth Ave., Oshkosh, WI 54901 (800/558-0220; in Wisconsin 800/242-0344).
New England Business Service, Inc., 500 Main St., Groton, MA 01471 (800/225-6380; in Mass. 800/252-922 6).
Hofer Office Supply Co., 809 South Western, Sioux Falls SD 57104 (605/338-4185).
Quill Corp., 100 5. Schelter Rd., Lincolnshire, IL 60069 (312/634-4850). :

Suppliers for pest control, about 40 of them, are listed in Technology and Conservation for Spring 1983. It lists them by category, e.g. Fumigation chambers, Insect identification services and Rodent tracking powder. The summer issue has a similar list for disaster prevention and recovery. The categories include Freeze dryers and Sprinkler malfunction detection.
First aid and personal safety supplies are listed in profusion in the catalog from Conney Safety Products, P0 Box 4190, Madison, WI 53711 (800/356-9100; in Wisconsin, 800/362-9150).
Testing and Research Materials
Aspergillus niger and about 120 other species of fungus, together with culture media and instructions for culturing, can be ordered from the Carolina Biological Supply Co. from their 976-page catalog, which is sent free to people who teach or are affiliated with a life science profession. CBSC's main office is in Burlington, NC 27215 (800/334-5551); west coast offices are in Gladstone, OR 97027 (800/547-1733).
The catalog also includes microscopes, slides of various microorganisms and insects, computers and software, chemistry books, molecular model kits, scalpels and blades (6 blades for $1.74), air pollution test kits, insect traps, lab hardware, and chemicals in small amounts.