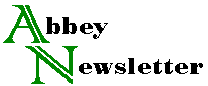 Volume 8, Number 1a
Feb 1984
Positions Open
SENIOR PAPER CONSERVATOR
Art Gallery of Ontario
Applicants must have a graduate degree from a recognized conservation program, with at least 7 years hands-on experience in a museum lab or conservation center. AIC certification will be an asset.
The successful applicant will be responsible for the organization, scheduling and operation of the paper lab end for the supervision of technicians and student interns. Since the laboratory is being rebuilt, one of the initial tasks will be to assist in the functional design and equipping of the new lab. Immediate establishment of a firm, effective liaison with the curatorial staff will be essential.
Salary range: $29,529-$44,294 per year (= US $23,000-$35,000).
To apply, send resume end 3 references to Priscilla Ratcliffe, Art Gallery of Ontario, 317 Dundas St., West, Toronto, Ont. M5T 1G4.
BOOKBINDER
Harcourt Bindery
The Harcourt Bindery continues to grow end is looking for several more binders for both the forwarding end finishing departments. One position is open for a person with limited experience but enthusiastic commitment. Salary will be based on experience. Please send a resume to Sam Ellenport, c/o Harcourt Bindery, 9-11 Harcourt St., Boston, MA 02116.
SUPERVISORY CONSERVATOR, GS-1001-12, GM-1001-13
National Archives Document Conservation Branch
Duties: Incumbent has responsibility for the planning, direction, and coordination of conservation activities concerned with conservation and preservation by technical treatment and related research of a variety of archival objects, including paper end parchment documents, bound volumes, photographic materials, textiles, woods and metals. Supervises a subordinate staff of conservators and conservator aides. Performs the most difficult and complex conservation work involving treatment of specialized problems of archival objects and media; takes responsibility for the rare value of items or extreme complexity of research and/or treatment options. Serves as technical authority on conservation methodology and treatment of archival artifacts, identifying conservation practices and alternatives that require research. Together with Supervisory Chemist, develops, plans and coordinates projects investigating and establishing guidelines for conservation techniques, and establishing standards for physical materials utilized by archivists end conservators. Advises MARS employees as well as private end Federal institutions on a regular and case-by-case basis.
Applicants must possess 3 years General Experience and 3 years Specialized Experience.... Education may be substituted for some experience.
For more information and instructions on applying, contact Kenneth E. Harris, Document Conservation Branch, National Archives and Records Service, Washington, DC 20408 (202/523-3300). This position will be open until filled, and applications will be retained in the Merit Promotion case file.
CONSERVATION ASSISTANT
University of Michigan Library
Performs paper restoration treatments on rare materials; rebacking end restoration of valuable leather, cloth, vellum and paper bindings; executes new bindings and constructs protective enclosures. Assists with staff training and other assigned projects.
Required: two to three years' experience in restoring and conserving valuable books and documents under the supervision of an experienced book conservator, or comparable experience in a training program and internship. Skill in performing all phases of a variety of binding styles and structures and understanding of their historical development. Demonstrated skill in performing a variety of book and paper repair technique a--involving dry, aqueous, and chemical procedures--and knowledge, based on training and a regular reading program, of the current conservation principles behind them. Detailed theoretical end practical knowledge of the characteristics of a wide variety of bookbinding materials. Understanding of the causes of their deterioration, and the effects on them of particular chemicals, treatments, and conditions. Undergraduate college degree desirable.
Salary range is $15,990-$25,740. Initial appointment salary is dependent on extent of relevant previous experience and is expected not to exceed $18,500. Applications received by March 15, 1984 will be given first consideration. Apply to: Library Personnel Office, 404 Hatcher Graduate Library, University of Michigan, Ann Arbor, Ml 48109. The University of Michigan is a non-discriminatory, affirmative action employer.
LIBRARY PAPER CONSERVATOR
American Philosophical Society
Independent research library with long-standing concern for preservation has opening for Assistant Conservator in production program in phase treatment of manuscripts and printed books. Program includes paper repair, deacidification, exhibit preparation, and case making. Bookbinding experience would be useful. Persons with advanced degree in conservation and/or library experience will be given preference.
Applicants should contact: Dr. Edward C. Carter II, Librarian, American Philosophical Society, 105 South Fifth St., Philadelphia, PA 19106 (215/627-0706).
CONSERVATOR (PHOTOGRAPHIC MATERIALS) GS-11 or CONSERVATOR (PAPER ART AND ARTIFACTS) GS-11
Smithsonian Institution, Conservation Analytical Lab
Duties will be to document conservation treatments, take part in conducting experiments to develop new methods and techniques of conservation, end assist in the teaching of the Smithsonian Conservation Training Program.
Qualifications include a bachelor's degree; either an advanced degree in the conservation of museum objects, or equivalent professional experience and education, to supply knowledge of chemistry, physics, art history, history, connoisseurship, etc., as well as the craft know-how gained in a degree program; plus one year of professional experience as a conservator working under supervision, which must have been equivalent to the GS-9 level. With the large photographic collections of the Smithsonian Institution, it is desirable to have a person able to lead CAL's photographic conservation efforts, working with other conservators and conservation scientists.
Salary: $25,366-$30,442, depending on qualifications.
For position announcement and necessary forms write to Alan Postlethwaite, Acting Director, Conservation Analytical Laboratory, Museum Support Center, Smithsonian Institution, Washington, DC 20560. In addition to form SF 171 (available from federal job information centers), candidates must submit a list of college courses (official transcript not necessary), a brief statement addressing experience/training as related to required and desired qualifications, and three case histories representative of their treatment reports.
Closing date: April 30, 1984. Non-U.S. citizens may be hired only in the absence of qualified U.S. citizens. The Smithsonian is an equal opportunity employer.
BOOK CONSERVATOR
University of California, Berkeley
The Conservation Department of the General Library is seeking a book conservator to help develop and implement a program to conserve the Library's book collections. Duties include a) conservation treatment of rare (and some non-rare) books of all periods, with an emphasis on 17th-19th century imprints; b) part-time teaching and supervision of conservation technicians assigned to assist with book conservation projects; c) preparation of manuals of specifications and procedures; and d) participation in the development of a program for conservation of artifactually significant books.
A graduate degree in library/book conservation or equivalent training is required. Preference will be given to applicants with experience beyond initial training, including teaching, supervision, and preparation of reports and manuals. Strong technical and organizational skills are desirable for adapting equipment and techniques to the needs of large collections requiring treatment. A full job description will be mailed on request.
Salary in the $21,000-$25,000 range [not $12,000-$25,000 as announced in December], depending on qualifications. Send resume, with names and addresses of at least three professional references, by 31 March 1984, to William B. Wenz, Library Personnel Officer, Room 447 General Library, University of California, Berkeley, CA 94720.
ADVANCED INTERNSHIP IN PAPER CONSERVATION
Northeast Document Conservation Center
The Northeast Document Conservation Center, located 20 miles north of Boston, is seeking its fifth Mellon Fellow, an advanced intern in paper conservation, to begin work in August or September 1984. The internship will be for two years with liberal travel benefits. Applicants should be students who have completed a graduate training program in conservation or have equivalent training/experience. This Fellow should be interested in specializing either in flat paper or book conservation. Preference will be given to an energetic, imaginative individual capable of working with others in a production-oriented atmosphere and anxious to accept the challenge of working on a wide variety of objects.
Send resume and letter of intent to Mary Todd Glaser, NEDCC, 24 School St., Andover, MA 01810. Please state whether your interest is in flat paper or book conservation.