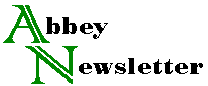 Volume 7, Number 3
Jul 1983
Follow-Up: PVAs Evaluated in 1975
Eight PVA adhesives were tested by N.S. Baer, N. Indictor, T.I. Schwartzman and I. L. Rosenberg and the results were reported in 1975, though not really published. The reference is:
"Chemical and physical properties of poly (vinyl acetate) copolymer emulsions." Paris: International Council of Museums, 1975. ("ICOM Conservation Committee Report 75/22/5") 21 pp.
The adhesives tested are listed below, under their suppliers:
Air Products and Chemicals

("Airco")
Airflex 400
Flexhond 800

Delkote, Inc.

Booksaver

Borden, Inc.

Elmer's Glue-All

DuPont Co.

Elvace 1874

W.R. Grace & Co.

Everflex A
Everflex G

Jade Chemicals


Jade 403
Booksaver and Elmer's were homopolymers and the others were vinyl acetate-ethylene copolymer emulsions (Airflex 400, Elvace 1874 and Jade 403) or vinyl acetate- dibutyl maleate copolymer emulsions (Everflex A & G and Flexbond 800). Findings: the percent solids was generally greater than that reported by the manufacturers. It takes a long time for the solvents in the PVAs to evaporate, especially with Booksaver: 9 days at 70°C or more.
Flexibility after aging was tested, and Elmer's and Booksaver weakened the paper/glue system, as measured by fold endurance. With Elvace and Jade, the papers were strengthened. The adhesives varied widely.
Acidity: All started slightly acid, and all but Elmer's got one to two points better when measured after drying, Reversibility: All were more reversible in water than in toluene after aging. None was either completely soluble or completely insoluble.
The best ones appeared to be Elvace 1874, Flexbond 800, Airflex 400, and Jade 403. A call to Air Products and Chemicals to find out where Flexbond and Airflex could be obtained brought the reply, "Airco quit making adhesives ten years ago. Now, if you'd like some oxygen