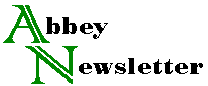 Volume 6, Number 6
Dec 1982
Government Contracts for Conservation
In recent years the Federal government has been inviting bids not only for routine binding and rebinding, but for state-of-the-art book and paper conservation as well. This practice has significance beyond the parties immediately involved, because of the scale on which it is done, and the influence of the government. The contract specifications may in the long run affect conservation practices nationally; time-saving inventions and more efficient procedures may be stimulated; conservation businesses may expand (and suddenly deflate if one year they do not win the contract); and so on.
One such invitation to bid was issued October 29, 1982, with the title "GSA Solicitation #BO/TC-N-00375 (MEG), IG 899 - Restoration and Preservation of Official Government Documents for Permanent Records." The contract has presumably already been awarded, because the sealed offers (bids) were to be turned in by November 30. The hourly charge for labor was the basis on which a choice among qualified conservators was to be made. Ten thousand dollars' worth of work for the Waltham regional branch of the National Archives is to be done by September 30, 1983. The sample contract attached to the invitation to bid incorporates the AIC code of ethics, including even the parts that do not really relate to the conservation of books and documents except those of the very greatest value (on forgeries, compensation, fee splitting, etc.).
Excerpts from this document follow. For information on the bidding procedure, call Nancy R. Provenzano at the General Services Administration: (617) 223-2661.
---
This solicitation provides for the normal service requirements of the Federal Archives and Records Center, 380 Trapelo Road, Waltham, MA, where the resultant contract will be used as a primary source for the articles or services listed herein. Articles or services will be ordered from time to time in such quantities as may be needed, but will not exceed $10,000.
Method of award will be made on an aggregate by group basis to the offeror [bidder] submitting the lowest price per hour. One (1) award will be made to the lowest responsive, responsible bidder who can perform all the services required (humidification, dry cleaning, removal of old mending tape and stains, deacidification, encapsulation, lamination, leaf casting and binding).
During the term of any contract awarded, the contractor is prohibited from subcontracting any work required under the contract without the approval of the contracting officer.
Offeror's experience: This solicitation asks for the firm's past five (5) years' experience performing similar work. This experience is to include identification of customers, description of work, number of vendor's personnel assigned to each project, and approximate dollar volume of each project.
Number of years in the restoration and preservation business:
Type of equipment used in restoration and preservation techniques:
Number of people regularly employed in the restoration and preservation service:
Number of square feet or floor space devoted to repair work:
.Any offeror offering a delivery time which exceeds sixty (60) days after receipt of purchase order will be considered non-responsive on the basis that the time for delivery offered in unreasonable.
The contractor shall procure and maintain at his expense during the contract term, and any extension thereof, such insurance as herein stipulated.... General public liability insurance covering all duties, services and work to be performed under this contract:
Property damage limits of liability of not less than $25,000 for each accident.... Insurance shall be effective and evidence of acceptable insurance shall be furnished to this office five (5) days prior to commencing operations under this contract.
Offerors are advised that they may examine the documents that will require different restoration and preservation techniques prior to the bid opening date. The documents will be available for examination and review at the Federal Archives and Records Center, 380 Trapelo Road, Waltham, NA. Anyone wishing to review the items are advised to make an appointment with Mr. James Owens by telephone at (617) 839-7102.
Under the resultant contract, the Contractor will be required to document the techniques applied to each item and the amount of time it took to perform each function.
The Government requests each bidder to furnish a pricelist, either printed or typewritten, showing current prices at which articles or services bid upon are being offered to customers other than the Govern- merit.
The dollar value of this contract for the period 10/1/82 or date of award, whichever is later, through 9/30/83 will not exceed $10,000. However, no guarantee is given that this amount will be purchased.
During the period of performance of this contract, the Contractor shall submit copies of a monthly letter type report to the Contracting Officer. All reports shall be submitted on or before the 5th workday of the month following the reporting period and shall contain the following:
A review of all work accomplished;
Man hours expended for the current month for each special treatment applied;
Any other information that may assist the Contracting Officer in the administration and evaluation of performance, such as problem areas or performance difficulties;
Summary of projected accomplishments for the next reporting period.
The "Code of Ethics and Standards of Practice" of the American Institute for Conservation is incorporated as part of this solicitation in which the Contractor must adhere to, except as otherwise stated herein.
---
The specifications are reprinted in full below.
SPECIFICATIONS FOR CONSERVATION SERVICES
General guidelines for a series of treatment steps are provided below along with minimum requirements:
1. Humidification: Some documents such as those rolled or folded into bundles may first require humidification before proceeding with any treatment. However, humidification must be carefully monitored so as not to cause inks to bleed or feather, staining of documents, or result in mold or fungus growth on the records.
2. Dry cleaning: Whenever surface dirt is present, the document must be dry cleaned using only vinyl erasers. Cleaning must be uniform and must maintain the integrity of the document. Foreign deposits, such as fly specks, must be removed with no damage, or an absolute minimum of damage to the support and image media.
3. Removal of old mending tape and stains: Mending tapes with a pressure sensitive adhesive or a water based glue must be removed by appropriate solvents without any adverse effect on the document. Attempts must be made to remove, or at least reduce stains, but without the use of bleaching agents.
4. Deacidification: Documents should be deacidified only if (a) the surface pH as indicated by a flat combination electrode is 5.0 or less, (b) the document is to be encapsulated or laminated, or (c) the inks are so acidic that their degradative effect on paper is clearly evident.
4.1 Deacidification agents: Magnesium bicarbonate solutions should be used for deacidification except when inks are soluble in water, or when the documents are bound. In such cases, methyl or ethyl magnesium carbonate solutions in a freon or hydrocarbon solvent should be used after appropriate tests for solubility of inks.
4.2 Minimum requirements for deacidification:
Cold extraction pH, as determined by the TAPPI Method T-435, must not be less than 7.5.
Concentration of deacidification solutions must not be less than 75 grams of magnesium hydroxide per S gallons of distilled or deionized water. The magnesium bicarbonate solution is prepared in accordance with the procedure contained in NARS publication entitled "Preparation of Solutions of Magnesium Bicarbonate for Deacidification of Documents."
Alkaline reserve must not be less than 1.0 percent magnesium carbonate.
The deacidification process shall be continuously monitored by NARS. During the period when contract work is in progress, three sheets of test paper shall be deacidified once every week along with records being treated, and submitted for analysis to the Preservation Services Division, NARS, which will also provide the test papers. In addition, test papers will also be introduced at random intervals in records sent for conservation treatment. These test papers, appropriately deacidified, should be returned with the treated records.
5. Encapsulation: Documents should be encapsulated to provide physical reinforcement for weak paper, or to provide general protection from tearing or from excessive handling.
5.1 Polyester film used should be duPont's Mylar, Type D, or an equivalent substitute which should be approved by the Preservation Services Division of the National Archives and Records Service.
5.2 Documents which are to be bound should be encapsulated in 2 nil thick film. In the case of loose documents, at least one layer of film should have the minimum thickness indicated by the following table:
| | |
| --- | --- |
| Range of length or width | Film Thickness |
| up to 12" | 2 mil |
| 12 to 18" | 3 nil |
| 18 to 36" | 4 nil |
| Over 36" | 7 nil |
5.3 Polyester film should preferably be sealed mechanically with an even, durable bond. However, if double coated pressure sensitive tape is used instead, it must be a polyester tape coated with an acrylic adhesive. 3M Company's Tape #415 meets these requirements. A 1/4" wide tape (6.35 mm) should be used with 4 nil film, while a 3/8" wide tape (9.52 mm) must be used with 7 nil film.
5.4 A document which has not been deacidified must not be sealed on all four edges. Two adjacent edges shall be sealed unless otherwise specified.
6. Lamination: Physical reinforcement of a document by lamination between tissue paper and cellulose acetate should be undertaken only after consultation with the advising archivist. Lamination must not be used for any document which has aesthetic value. Lamination should be considered when the document (a) is in pieces, (b) has extensive tears, or (c) is extremely brittle. Its choice over encapsulation should result in a substantial saving in time and therefore cost. Lamination must be avoided whenever (a) acetone soluble inks are present, (b) inks are highly faded, or (c) documents cannot be deacidified.
6.1 Requirements for lamination
Cellulose acetate film, 0.9 nil thick, must be X-Cel Corporation's P-911 cellulose acetate or equal. Specifications will be furnished by the Preservation Services Division, NARS, upon request.
Temperature of laminating equipment must be monitored with temperature tapes or buttons. Maximum permissible temperature is 350°F for cylinder presses such as the Arbee or Barrow laminator, and 300°F for hydraulic presses.
Tissue paper must have a minimum pH of 6.5 and transmittance as measured at 589.2 must be at least 50.0 + 1.3 percent.
7. Leaf-casting: Generally, leaf-casting is undertaken only for documents of high intrinsic value. Old and new paper must bond well enough to withstand physical handling of the document. Matching of the color of the pulp to that of the document is not a general requirement in archival repair. However, in some selected documents such practice may be desirable. Other requirements are:
7.1 Fully bleached kraft pulp obtained from a hardwood or softwood source must be used, except when color matching is required.
7.2 Sizing used is rice or wheat starch.
7.3 Sections of new paper must match the thickness of the original document within 5 percent.
8. Binding: Case binding or fine binding is used to suit the intrinsic value and the use frequency of each series of volumes, as evaluated by the custodial archivist. The construction of the binding shall be such that the book shall lie reasonable flat when opened in a random manner. There must be an adequate margin between the sewing and the text so that it would not be necessary to force the book open in order to read the text.
8.1 Materials:
Binder's board: The binder's board shall be made of paperboard meeting the requirements of paperboard specified in Federal Specifications PPP-B-411 for Box, Folding (Paperboard, For Archival Microfiche). The thickness of the board shall conform to the dimensions of the volume.
Adhesives: Adhesives must be based on internally plasticized copolymers of vinyl acetate with ethylene, dibutyl maleate, or other suitable monomer, with a vinyl acetate monomer content of no more than 1 percent, and a minimum pH of 6.0. It may be necessary to add calcium carbonate to raise the pH to the desired level. Adhesives containing polyvinyl-chloride are not acceptable. Adhesives based on polyvinyl acetate homopolymers such as Booksaver Glue (Delkote, Inc.) and Elmer's Glue-All (Borden, Inc.) are not permitted. Adhesives based on vinyl acetate copolymers, such as Elvace 1874 (E.I. duPont de Nemours & Co.) and Jade 403 (Jade Adhesives) are acceptable.
Binding Fabric: The fabric shall be non-synthetic, pyroxylin-free and starch or acrylic filled. The color of the fabric shall not be soluble in water or ethyl alcohol.
End Papers: End papers shall conform to ASTM Specification D3290-81 for Permanent Ledger Paper, Type I.
Thread: The thread shall be linen and not lighter than 16/3.
9. General considerations: All conservation work performed under contract must conform to the "Code of Ethics and Standards of Practice" of the American Institute of [sic] Conservation.
Conservation treatment of archival records need not be confined to processes specified above, Creativity and improvisation are encouraged. However, the general course of treatment should be discussed with the custodial archivist before implementation.
---
The next 12 pages list the work that needs to be done. The first six pages list all the first priority work, not by volume or document, but by set of bound volumes and linear feet of documents. It looks like enough to keep 100 conservators busy for 100 years. Here are three sample items in the list:
Files of the U.S. Circuit Court. Petitions and Records of Naturalization, 1864-1906. Nine of the 433 vols in this series have broken spines, and eleven have loose pages that need to be resewn. All should be de-acidified. Rhode Island District, Files of the District Court. Minute Book, 1790-1890, 1 vol. (2 in.) needs some sewing and placement in custom made box.
Files of the U.S. District Court, Massachusetts District. Case Files, 1790-1917, 319 linear feet. The files require de-acidification. Files up to 1907 have been unfolded and placed into acid-free folders. Files from 1907-1917 need to be humidified and unfolded.