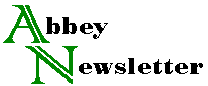 Volume 6, Number 6
Dec 1982
Positions Open
CONSERVATION BINDER
Northeast Document Conservation Center
Opening for binder in conservation bindery of non-profit but production-oriented regional conservation center. Applicants should have experience with case, split board and laced-in structures; ability to work with cloth and leather, make drop spine boxes, operate gold stamping press and tool with gold leaf. Applicants should have formal training or the equivalent plus a minimum of three to five years' experience. Preference will be given to persons familiar with treatment of book pages (washing, deacidifying, mending and guarding with Japanese tissue and starch paste). Salary commensurate with experience. Send resume to: Northeast Document Conservation Center, Abbot Hall, 24 School St., Andover, MA 01810.
JOURNEYMAN BOOKBINDER
Colonial Williamsburg
Duties: Trains apprentices in proper 18th century bookbinding techniques for paper, quarter-bound and full leather books using authentic tools and materials; demonstrates and interprets for visitors the craft of bookbinding as it was practiced in Colonial America and England in the 18th century; manufactures reproductions of 18th century forms of bookbinding including leather bindings (blind and gold-tooled), stitchbooks, quarter-bound, etc.; restores or rebinds antique volumes in styles compatible with their date of printing; assists in the manufacture of special "presentation" bindings as requested; performs limited supervisory functions; works a flexible schedule, including at least one weekend day each week and holidays.
Qualifications: Experienced professional bookbinder with a thorough knowledge of 18th century bookbinding techniques, tools, and materials--especially English and American--and the ability to produce high quality reproduction bindings; poised and personable manner; good public contact skills; ability to teach the draft to fellow employees.
Salary: $16,500-$l8,500, depending on experience.
Please send resume and slides or actual examples of period bindings to: Director of Employment, The Colonial Williamsburg Foundation, P.O. Box C, Williamsburg, VA 23187.
The Colonial Williamsburg Foundation is a non-profit museum which owns, maintains, presents, and interprets the 18th century capitol of Virginia.
HANDBINDER/CONSERVATOR
University of Cincinnati
Responsible to Head, Binding and Conservation for operations of Conservation unit, and for instruction of trainees in Conservation Technician Training Program. The Conservation unit is supported, in part, by a NEH grant. Supervises 2-3 trainees and varying numbers of student assistants.
Qualifications: Bachelor's degree; completion of training program or apprenticeship in handbinding and book conservation; submission of an acceptable portfolio of work performed; supervisory experience required, library experience preferred.
Salary: $16,000.
Send resume and letter of application by December 31, 1982 to: Sharon Toffendsam, Libraries Personnel Officer, 640 Central Library, University of Cincinnati, Cincinnati, OH 45221. The University of Cincinnati is an Affirmative Action, Equal Opportunity Employer.
LIBRARY CONSERVATION INTERN
American Antiquarian Society, Worcester, Massachusetts
The AAS has received funding for a one- to two-year internship position in their conservation department. The department performs conservation treatment on all forms of library materials and the intern will receive training and practical experience in all aspects of book and paper conservation.
The American Antiquarian Society is a private research library with an internationally known collection of early American imprints. Located in Worcester, Massachusetts, the library is a member of the Independent Research Library Association and the Research Libraries Group.
Candidates must have a bachelor's degree or equivalent. Some related conservation experience is preferred. Candidates may be asked to take a manual proficiency test. The salary is $10,000 per annum.
To apply, send a resume and the names and addresses of three references to Frederick E. Bauer, Jr., Associate Librarian, by December 15, 1982. [Note: They may extend this, for one reason or another. Apply anyhow if you feel like it; can't hurt. - Ed.]