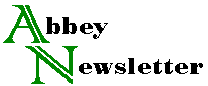 Volume 6, Number 5
Oct 1982
Apprenticeship Workshop
IV. Types of Apprenticeships
The National Council for Apprenticeship in Art and Craft held a two-day "Pilot Apprenticeship Workshop," sponsored by the Connecticut Commission on the Arts, in New Raven during January 1981. Excerpts from the summary report were printed in the August, November and December 1981 issues at this Newsletter.
Studio Apprenticeship
The bare minimum for the apprentice must be:

must attend at agreed-upon times
must share in the life and rhythm of the studio
must possess (or develop) technical competency
must have the integrity to develop his/her own identity, style of work

The bare minimum for master and apprentice is:

communication

an understanding of mutual expectations

a definition of motives for the apprenticeship

a genuine willingness to share (with mutual respect of privacy)
discretion

An apprenticeship must not be:

exploitation on either side
taking "too much" time from the master's work

An apprenticeship could occur at three different stages for the apprentice:

entry level--apprentice is unskilled
a) pre-academia
b) alternative to academia
intern
a) as an interim while in the university (i.e., during the junior year)
b) as an interim between the university and independent studio
re-entry--career change

Apprenticeship could occur:

as multiple apprenticeships
a) two or more beginning at same time & level
b) staggered times and levels

An ideal apprenticeship should:

occur in four phases
a) training
b) training/production balance
c) payback
d) release
be based on mutual respect, loyalty and trust
pay at least minimum wage
be a "match" between master and apprentice
be based on an unspoken rapport

An apprenticeship should transmit to the apprentice:

technical competency
technical expertise
business and marketing skills
studio management
a value system
Academic Apprenticeships
Needs and motivations

needs self-motivated students
students with practical skills
a re-entry period for students to the working world
personal discipline & scheduling skills for students
students learn to take responsibility for actions
nurture a sense of career potential
strong personal commitment of instructor/advisor
opportunity for apprentice to make professional
contacts

Summary of guidelines

There should be a contract/agreement among the academic institution, student and master.
There needs to be a liaison to work with the institution, student and master.
There needs to be available a qualified master or master organization. (This would be determined by the instructor.)
Apprenticeships should be an optional part of the program.
There should be a selective process in recommending students for apprenticeships. It should not be required of all students and is not appropriate.
The final evaluation of the apprenticeship should be documented and shared.
There needs to be release time for the liaison person.
There should be payback for the master: money, academic standing at the academic institution, or other.
Students are given academic credits.
Time of the apprenticeship within the academic timespan should be flexible.
There are apprenticeships within academic institutions: internal production facilities and internal shops and galleries (e.g., at Berea College).
Institution and Art Center Apprenticeships
Preplanning is needed--consider history and traditions
Consider orientation and philosophy--define roles

personal goals of master, apprentice, & institution
values and work ethics
production, sales, business
education
other services

Plan funding

establish objectives
determine the operational program structure

establish legal status
define staff, membership, and role of volunteers

Define the structure

design agreements/contracts to be used
determine resource network available, materials and people
decide on types of public involvement
establish realistic focus & evaluation of funding

Decide what can be accomplished

make use of current resources
establish a concept of professionalism and social responsibility
plan for transitional support
plan to sink or swim. Apprenticeship is best when it is an actual making/selling business.