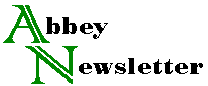 Volume 6, Number 4
Aug 1982
Supplies & Equipment
Brockman Skiving Machine
James Brockman has finalized the cost of the paring machine he is producing for sale (announced in the April issue) and gives further information on it, reprinted here from the June DB Newsletter:
The machine is extremely accurate and leather can he pared to any required thickness--even so thin as to be seen through when held to the light (i.e. for onlays). It uses double edged disposable razor blades and is designed to accept any make of blade. The machine is simple to operate, with two adjustments only--one for depth of cut and the other for bevelled cuts if required,
The machine is invaluable for many everyday jobs in the bindery, e.g. leather joints, onlays and inlays, labels, thin leather patches for repair work, spines and corners for half and quarter bindings. The resultant "fleshings" are ideal for spine lining. With practice and care, the machine will pare large areas of leather, i.e. covers, doublures, leather for flyleaves, etc., but large areas will require finishing by hand, as small ridges are left between cuts. These ridges are easily removed by knife, spokeshave or sandpaper. It is particularly useful for paring down very thick covering leather with final finishing by hand. Full operating instructions are supplied with the machine, the cost of which is [65.00, plus £3.50 for postage and packing in U.K., plus £10.27 VAT (U.K. only), i.e. total £78.77. Checks should be made payable to J.R. Brockman and sent to 67 Old Road, Headington, Oxford 0X3 7LA.
This is another attempt to illustrate the equipment offered for sale in the July issue. Hope this comes out better.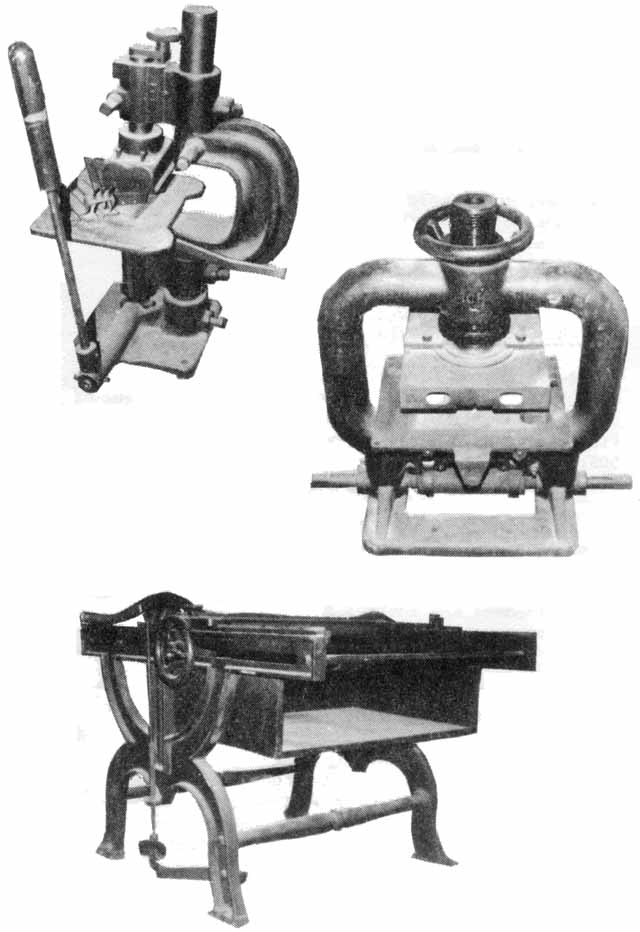 LBS Offers Binding Supplies & Equipment
Acid-free endsheets for oversewing are not the only product offered by Library Binding Service in Des Moines, Iowa. Besides their Permalife three-part endsheets, as they reported in May, they have a new 50/50 cotton-poly backlining material. It is thin, strong, and conforms well.
LBS is now a dealer for the Potdevin glue machine made especially for polyvinyl adhesives. It also prints book covers for short-run editions. In addition to Lamanar and buckram, they can be printed on Tyvek, Kivar 6, Corvon 120, C cloth, Type II or whatever material a customer specifies. The binder needs only to provide camera-ready art and LBS can do color separations and print color process work on quantities as low as 250-500 covers.
A new selection of offset printed marbleized acid- free paper was also introduced recently.
Library Binding Service, Inc., is at 2134 East Grand Avenue, P.O. Box 1413, Des Moines, Iowa 50305.
Linen Cord
Frederick J. Fawcett, Inc., 129 South Street, Boston MA 02111, will send a sample card of linen yarns for hand loom weaving and macrame cord; some of them are good for binding purposes.
Dutch Bookcloth
The Harcourt Bindery has been named by Van Heek Textiles of Holland as their sole American distributor for bookcloths and linens. These include the rayon based Brillianta and Almoline, and the very popular natural linens. The sales agent is A/M/W, 31-10 48th Ave., Long Island City, New York, NY 11101; they will supply price lists and swatches.