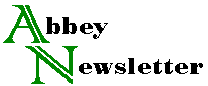 Volume 6, Number 3
Jul 1982
Positions Open
CONSERVATION INTERNSHIPS
Folger Library, Washington, DC
Ongoing program, with modest stipend. Application forms from Frank Mowery, 201 E. Capitol, Washington, DC 20003.
National Museum of American History, Washington, DC The Division of Conservation, NMAH, has occasional openings for internships, principally in the areas of objects conservation and paper conservation. Limited funding is sometimes available; starting dates and duration are flexible. Contact Scott Odell, Head Conservator, NMAH, Smithsonian Institution, Washington, DC 20S60 (202/357-1735).
BOOK RESTORER
Thomas J. Watson Library, Metropolitan Museum of Art
Position requires BA and specialized training in bookbinding; responsible for general binding at all levels in essentially one-person operation.
Apply to Thomas Rahilly, Personnel Associate, Metropolitan Museum of Art, Fifth Ave. at 82nd St., New York, NY 10028 (212/TR9-5500, x3194).
PAPER CONSERVATOR
Newberry Library, Chicago
Duties: Specify and execute conservation treatments f or paper materials, including archival materials, maps and art on paper; create and maintain treatment standards; document work done with written and photographic records; supervise volunteers and train Conservation Department staff in paper conservation techniques; respond to information requests from other institutions and the public. A thorough knowledge and mastery of paper conservation techniques and well-developed organizational skills are required.
Qualifications include advanced degree or training in a conservation training and several years experience, or equivalent training and experience. Familiarity with archival conservation and library practices preferred.
Salary is dependent upon qualifications. Benefits include health insurance, three weeks vacation, six paid holidays, TIAA/CREF after three years.
Send letter of application, résumé, and list of references to Mary Wyly, Deputy Director of Library Services, The Newberry Library, 60 West Walton St., Chicago IL 60610.
HEAD PAPER CONSERVATOR
Intermuseum Laboratory, Oberlin
Responsible to Director of Intermuseum Laboratory for efficient management of paper conservation laboratory. Must be capable of highest quality, individualized treatments on a wide variety of important works of art on paper from major midwestern institutions. Position involves training conservation program interns, coordination of duties with present staff, and consultation with paintings conservators on overlapping projects. Must be willing to travel for on-site collection surveys and participate in paper conservation-related seminars. Should be experienced in most areas mentioned, and graduated from recognized conservation training program with 5-6 years additional experience. Equivalent experience should consist of ten years of varied art conservation experience with a seven-year emphasis on paper conservation.
Candidates with lesser experience will be considered, but for a position with limited or shared duties.
Excellent benefits and educational opportunities. Salary commensurate with experience. Send salary history, resume and three references to Mr. Thom Gentle, Director, Intermuseum Laboratory, Allen Art Building, Oberlin, OH 44074.
BOOK CONSERVATION TECHNICIAN
The Harold B. Lee Library of Brigham Young University is seeking a book conservation technician to work under the supervision of the library conservator. A background in library binding and/or hand bookbinding is preferable. The incumbent will assist the conservator in a full range of book conservation techniques and treatments. This position offers excellent training potential for prospective book conservators. The successful candidate will be chosen on the basis of background, skill level, and commitment. Must be willing to uphold Brigham Young University standards.
Application: Send résumé and names of three references to Robert Espinosa, Conservation Department, Harold B. Lee Library, Brigham Young University, Provo, UT 84602.