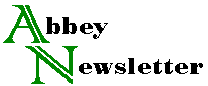 Volume 6, Number 1
Feb 1982
Positions Open
CHEMIST
GS-13 ($33,586-$43,666)
Library of Congress
The Library is seeking a well-qualified Research Chemist to plan and carry out original research programs into the preservation of photographic materials or conservation chemistry of individual artifacts. The incumbent prepares articles reporting on the research programs for publication in technical and scientific journals. Develops, evaluates, and recommends standard test procedures for evaluation of the stability of preservation materials.
Minimum qualifications: A Bachelor's degree in chemistry or materials science plus three years of specialized experience which includes one year at the GS-12 level in the Federal service or at a comparable level of difficulty outside the Federal service....
Interested individuals are invited to submit a Standard Form 171, Government application to: The Library of Congress, Employment Office, Room LM-107, 101 Independence Ave., SE, Washington, DC 20540, Attn: C. Taylor (10544).
[Editor's Note: Although this announcement gives a dead line of January 22, the posting was still up on February 5.]
HAND BOOKBINDER/CONSERVATOR
University of Washington Libraries
Duties: As part of a Title IT-C grant on Native Americans in the Pacific Northwest, the University of Washington Libraries is restoring and rebinding historically significant explorers" journals and related materials. The rarity of these materials requires a professional conservator with substantial training/experience. Duties will include restoration of leather and cloth bindings and rebinding in full or partial leather.
Qualifications: Three years' experience or completion of s recognized training program and one year experience or apprenticeship with established binder. Applicants should provide slides of work and at least three letters of recommendation. Selected candidates will be requested to submit samples of actual work and interviews will be scheduled on the basis of this review.
Salary: $12.00 an hour for 19.5 hours per week May 10-November 30, 1982.
Apply to Charles E. Chamberlin, Head, Personnel and Administrative Services, University of Washington Libraries, Seattle, WA 98195.
Equal Opportunity/Affirmative Action Employer.
HEAD, CUSTOM BINDING AND RESTORATION OFFICE
New York Public Library, Conservation Division
Duties: Reporting to the Chief of the Conservation Division, the position is responsible for the custom binding and restoration program, staff training, management and operation of Custom Binding and Restoration Office.
Qualifications: Graduate degree and/or advanced certification in conservation or related field highly desirable. Minimum of 5 years experience in bookbinding and conservation, and demonstrated supervisory experience. Familiarity with preservation problems of large research libraries desirable, Demonstrated skills as a craftsperson; good written and oral communication skills.
Send resume to: Betty Larkin, Personnel Office, New York Public Library, Fifth Avenue at 42 St., New York NY 10018.
Closing date: February 26, 1982.
PAPER CONSERVATOR
Newberry Library, Conservation Laboratory Section
Responsibilities: Specify and execute conservation treatments for paper materials, including archival materials, maps and art on paper; create and maintain treatment standards; document work done with written and photo graphic records; supervise volunteers and train Conservation Department staff in paper conservation techniques; respond to information requests from other institutions and the public.
Skills, knowledge, and abilities required: Thorough know ledge and mastery of paper conservation techniques; well-developed organizational skills (especially important is the ability to organize and supervise large projects); ability to work with curatorial staff in specifying conservation treatments and storage formats; ability to work independently yet be an integral part of the Conservation Laboratory staff unit.
Qualifications: Advanced degree or training in a conservation training program and several years experience, or equivalent training and experience. Familiarity with archival conservation and library practices preferred.
Salary: Dependent on qualifications.
Send letter of application, resume, and list of references to Mary Wyly, Deputy Director of Library Services. Application deadline: February 1, 1982
LIBRARY/ARCHIVE CONSERVATOR
Indiana Historical Society Library
Senior Conservator needed for active conservation facility at the Indiana Historical Society Library. Responsibilities include the administration of a well-funded conservation program, the continued development of a state-wide outreach program, and the provision of restoration services for the Library's collection of rare books, pamphlets, prints, photographs, manuscripts and architectural plans dating from the 17th through the 20th centuries, The Conservation facility employs two full-time professional conservators, plus several part-time assistants.
Qualifications: Masters degree in conservation or equivalent training in library/archive conservation, plus work experience in paper or library/archive conservation including some administrative duties.
Conditions: Salary $14,000-19,000 plus liberal benefits including full medical and retirement plans paid by employer. Starting date by August 1, 1982. Deadline for applications May 17, 1982. Representatives from the conservation staff will be at the 1982 AIC Annual Meeting in Milwaukee,
Send resume and references to: Director of the Library, Indiana Historical Society, 31S West Ohio St., Indianapolis, IN 46202 (317-232-1879).
ADVANCED INTERN IN PAPER CONSERVATION
Northeast Document Conservation Center
The Northeast Document Conservation Center is seeking its third Mellon Fellow, an advanced intern in paper conservation, to begin work in August or September 1982. The internship will be for one year with a good possibility of a permanent position at NEDCC thereafter. NEDCC is located 20 miles north of Boston.
Requirements: Applicants should be students who have completed a graduate training program in conservation or have equivalent training/experience. Preference will be given to energetic, imaginative individuals capable of working with others in a production-oriented atmosphere and anxious to accept the challenges of a wide variety of art and artifacts on paper.
Send resume to Mary Todd Glaser, NEDCC, Abbot Hall, 24 School St., Andover, MA 01810-4099.
CONSERVATOR (PAPER)
Johns Hopkins University, Baltimore
Duties: To develop a program for and instruct apprentices in paper conservation; to participate in consultancy pro grams for staff of sister institutions; to participate in educational and internship programs; to restore library and archival materials and artifacts.
Qualifications: A graduate degree in paper conservation or its equivalent in education and experience; minimum of three years of relevant experience in paper conservation and restoration of library/archival materials and artifacts. Must have ability to develop paper conservation training programs. Ability to teach apprentices and others in paper conservation procedures and techniques; must be able to write and speak effectively.
Salary: Commensurate with education and experience, $16,600-$26,000 [figures revised 2/22/82]. Excellent benefits. Send resume indicating position applied for and three letters of reference by February 26, 1982 to Edward S. Warfield, Johns Hopkins University, Office of Personnel Services, Room 146 Garland Hall, Baltimore, MD 21218. Affirmative Action Equal Opportunity Employer.