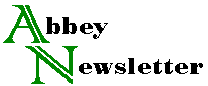 Volume 5, Number 5
Nov 1981
Positions Open
PAPER AND BOOK CONSERVATOR
American Antiquarian Society
Duties: Full-time permanent position to establish and manage a comprehensive conservation program for a research library. In addition to treatment of books and artwork on paper, duties include ordering of preservation priorities, supervision of laboratory and maintenance of records.
Qualifications: Graduate degree from a conservation program and three years' experience or equivalent training desired. Familiarity with library practice and knowledge of books and binding preferred.
Salary: $15,000 to $17,500, plus benefits, depending upon qualifications.
Application: Contact Frederick E. Bauer, Jr., Associate Librarian, American Antiquarian Society, 185 Salisbury Street, Worcester, Massachusetts 01609.
BOOK REPAIR ASSISTANT; MENDING ASSISTANT
Conservation Services, Princeton University Library
Duties: Various treatment procedures to strengthen books on a routine basis including rebinding, repair, mending, box making, heatset tissue repair and hand sewing.
Qualifications: Entry level positions. Preference will be given to applicants with demonstrable skills in hand- binding, book repair, paper repair, hand crafts or related fields.
Salaries: [This information not furnished.] The positions are funded by grants and will be renewable on an annual basis, subject to funding.
Application: Contact the Library Personnel Office at (609) 452-3191 or at Princeton University Library, Princeton, NJ 08544, before 4 pm, November 27, 1981.
JOURNEYMAN BOOKBINDER
Colonial Williamsburg Foundation, Craft Shops/Printing Office
Duties: Demonstrate and interpret the crafts of bookbinding and paste-papermaking as they were practiced in Colonial America; demonstrate and interpret the 18th Century craft of paper marbling; interpret the history of the craft of bookbinding for visitors to the shop; manufacture reproductions of 18th century forms of bookbinding including leather bindings (both blind and gold tooled), stitch- books, blue books and half-bound books; restore or rebind antique volumes in styles compatible with their date of printing; assist in the manufacture of special presentation bindings as requested; assist in the training of apprentices; will have some supervisory functions and will attend supervisors' training programs; will work a flexible schedule that will include at least one weekend day each week and holidays.
Qualifications: Experienced professional bookbinder with a thorough knowledge of 18th century bookbinding techniques, especially English and American and the ability to produce high quality reproduction bindings of this period; poised and personable manner; good public contact skills; ability to communicate effectively in interpreting the craft to visitors; ability to teach the craft of bookbinding to fellow employees.
Application: Send resume to: H.T. Alexander, Director of Recruiting Activities, The Colomial Williamsburg Foundation, P0 Box C, Williamsburg, VA 23187.
[Note: The following vacancy announcement was posted only for a short while in August, and is no longer valid. However, it is informative because of the current salary figures, qualifications, and descriptions of duties for work at the Library of Congress. The field is changing rapidly, and people who are trying to build a career need to know what kind of a background to get, and how far it will take them.]
CONSERVATOR (PAPER)
GS-9 (1001-9-16671MP)
Library of Congress, Restoration Office, James Madison Building
Qualificatioms:
Experience: Two years of specialized experience, one year of which must have been at the GS-7 level in the Federal service or at a comparable level of difficulty outside the Federal service. This experience must have demonstrated ability in library, archive or museum comservation of paper artifacts.
Educational requirement: Bachelor's degree with 12 semester hours each or its equivalent in two of the following: art history, studio arts, or physical sciences. Applicants must submit a list of all undergraduate and graduate (if any) coursework in these areas. Applications submitted without such a list will be considered incomplete and will be returned.
Substitution: For this position, three years of general experience plus two years of specialized experience, one year of which must have been at the GS-7 level in the Federal service or at a comparable level of difficulty outside the Federal service, may be substituted for the Experience and Educational requirements stated above.
Quality ranking factors:
1. Knowledge of and skill in paper conservation techniques.
2. Knowledge of paper: its working properties, history, and associated media and techniques.
3. Knowledge of equipment and procedures for examination,. documentation and analysis of paper artifacts.
Qualifications evaluation: Evidence of minimum qualifications and quality ranking factors may be demonstrated by experience, education, training, self-development, outside activities, awards, and commendations. To receive credit, such evidences must be described on the application or supplemental forms.
Duties: Conservation treatment of a variety of valuable paper artifacts, including prints, drawings, water colors, manuscripts, maps and photographs. Executed under general supervision, duties will include: removal or reduction of stains; aqueous and organic solvent deacidification and alkalizing; liming; mending by means of Japanese long- fiber, heat-set tissue, matching paper and leaf-casting techniques; matcutting and hinging; stabilization of photographic prints and plates such as daguerreotypes, tintypes, ambrotypes, albumen and related materials; preparation of written reports and photographic records of an artifact's condition before, during and after treatment. Other responsibilities may include conducting chemical spot tests and analyzing fibers, pigments and other substances by means of the polarizing microscope.
Salary: $18,585-$24,l65 (Temporary 1-year appointment)
Application: [If the position were open, one would] submit Standard Form 171 ("Personal Qualifications Statement") to The Library of Congress, Employment Office, James Madison Memorial Building, Room LM-107, Washington, DC 20540.
[Note: The following vacancy announcement from the Library of Congress was posted only from August 25 to September 25, so the position is no longer open, but the announcement is interesting in itself.]
SUPERVISORY CHEMIST (RESEARCH OFFICER)
GS-l4 (l320-l4-4487S)
Library of Congress, Research and Testing Office, Madison Building
Qualifications:
Experience: One year of specialized experience, which must have been at the GS-l3 level in the Federal service or at a comparable level of difficulty outside the Federal service. Specialized experience is basic research experience in paper chemistry including laboratory research and in establishing research programs and analyzing results. Ability to manage research scientists; ability to maintain national and international liaison with other scientists in paper chemistry, preservation and related fields; and the ability to work effectively under pressure.
Educational requirement: Bachelor's degree in physical or organic chemistry.
Substitutions: A master's or Ph.D. degree in organic, physical or inorganic chemistry plus one year specialized experience as described above. One year of this specialized experience, which must have been at the GS-13 level in the Federal service or at a comparable level of difficulty outside the Federal service, may be substituted for the Educational and Experience requirements.
Duties: The incumbent manages and directs the Preservation Research and Testing Office which is responsible for technical research on problems relating to the preservation of library materials. Supervises research projects that investigate the chemical and physical properties of paper, films, leather, and photographic materials in the Library's collections. Prepares scientific papers and articles for publication in scholarly journals. Serves as the Library's technical representative to national and international seminars and scientific meetings in preservation and chemistry.
Salary: $37,87l-$49,229