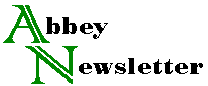 Volume 5, Number 5
Nov 1981
Apprenticeship Workshop
II. Finding
The National Council for Apprenticeship in Art and Craft held a two-day "Pilot Apprenticeship Workshop" in New Haven, Connecticut last January, sponsored by the Connecticut Commission on the Arts. Excerpts from the summary report of that workshop were printed in the August issue of this Newsletter. An excerpt on "finding," one of the four major aspects of the apprenticeship problem, follows below. Future issues will cover other aspects (keeping, nurturing, releasing) and the three types of apprenticeship in crafts today.
---
Workshop participants divided into four groups:
Finding, Keeping, Nurturing, Releasing. Each group concentrated on in-depth discussion within the assigned category, dealing with both problems and solutions. Group memory technique was used.
1. Locating am apprentice or master:
advertise in craft magazines, with craft organizations, with federal agencies
contact schools
establish interview guidelines and application forms
be prepared to be swamped with applicants [From the summary section:] Trust your gut reaction is the bottom lime in choosing an apprentice or master.
2. Am apprentice in the studio:
must be one who wants to be guided by a master
should want to be involved in varied aspects of the studio
apprenticeship is a reality-learning experience
the apprentice absorbs the master's knowledge
3. A master (mentor) in the studio: Who is he/she?
is responsible for preserving "rare" crafts
should not necessarily be someone who has "arrived"
is one who has never stopped learning
is someone who has something to share and teach
has the ability to communicate
is willing to take on responsibility for changing and affecting the apprentice's life
is capable of guiding an apprentice through am exploration of the craft medium
is someone of high professional and technical ability

[Summary:]

Soul searching self-evaluation is preliminary to being a master.

There is much discomfort with the word "master."

Being a master or mentor is a self designation.
4. Apprenticeship in academics:
reality is often missing in art schools
apprenticeship could work as in programs of experiential learning
duration of the apprenticeship is important
if the student gets academic credit, what does the master get?

[Summary:]

There are differences in the academic and studio apprenticeship situations, both in finding and development, that need recognition.
5. Other areas to consider:
7. Cloning: