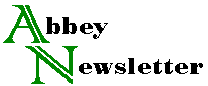 Volume 5, Number 3
Aug 1981
Positions Open
BOOK AND PAPER CONSERVATORS
Public Archives of Canada, Ottawa
Duties: The Public Archives of Canada has two vacancies in the book and paper conservation laboratory. Successful candidates will work on approved projects in the conservation of books, manuscripts and other historical and archival material and therefore should be professional restorers in the area of historical and rare books and should possess ability of the highest order in hand bookbinding and in conservation techniques relating to books and other library and archival material.
Qualifications: Applicants must have completed post- secondary school training in a recognized conservation training program, with special emphasis on the skills required for the conservation of books and paper OR have acceptable experience in book and paper conservation.
Salary: $22,587-27,717 (Canadian dollars) Send resume to:
Jean-Claude Vigneault
Public Service Commission of Canada
National Capital Region Staffing Office
300 Laurier Avenue West
Ottawa, Ontario KIA 0M7
[Other positions (binder, paper conservator, conservation librarian, and so on) are announced in the current AIC Newsletter, which is sent to all members. Address: 1511 K St., NW, Suite 725, Washington DC 20005. There was no time to check whether all were still open, so they were not copied here.]
BINDERY APPRENTICE
Northeast Document Conservation Center
Exceptional opportunity to work at regional conservation facility and learn conservation binding under the direction of NEDCC's Book Conservator, Sherelyn Ogden. Binding experience preferred. Send resume and letter outlining professional objectives to: NEDCC, Abbot Hall, School St., Andover, MA 01810.
HAND BOOKBINDER
Midwest Book and Paper Conservation, Chicago
Trained hand-bookbinder as assistant of the Head Conservator at Midwest Book and Paper Conservation Department, c/o Monastery Hill Bindery 1751 West Belmont Chicago, IL 60657.
We are seeking a person with background in book and paper conservation and experience on the bench for some time. Compensation is dependent upon skills, knowledge and experience. Please send résumé and references to Heinke Pensky-Adam at address above.
Position Sought
John R.T. Moore, P.O. Box 20022, Seattle, WA 98112 (206) 325-5543
1977-80
Study in binding and minor restoration with Mary Tigelaar, at the University of Washington and at her bench
1979
Bookbinding study at Centro del bel Libro, Ascona, under Hugo Peller

Workshops with Northwest artists/craftsmen, including Lillian Bell, Suzanne Ferris, Don Guyot and Tim Ely.

1980
Established independent bindery.