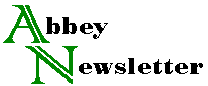 Volume 5, Number 3
Aug 1981
Early American Research on Leather
In 1929 a cooperative research project involving 3 agencies tested leather samples to find a way of preserving leather bindings. The report below, from the British and Colonial Printer and Stationer for August 8, 1929, does not make clear what the variables or hypotheses were, but it is interesting because of the mention of an early use of a gas chamber for aging studies.
No references to more technical reports of this study are available at present.
---
New Test on Leathers
New York Library Experiment
Mr. William R. Thurman, of the bindery department of the New York Public Library, will soon begin a new series of tests, in co-operation with Government chemists at Washington, to determine the causes of deterioration of leather bindings in books, also the best preventive measures to take to prevent such deterioration.
The library made a previous survey, the results of which were reported to Washington. Present tests will be more comprehensive, especially as regards careful choice of samples in cutting from the skins. Every type of leather used in bookbinding, even shark skin, will be analyzed.
Samples will be cut into convenient squares, and will first be treated with a combination of neat's-foot oil and lanolin, which is used at the [New York Public] library to preserve leather-bound books. Samples will then be subjected to sunlight and air on the roof of the library, and then exposed to gaslight and gas fumes in a special apparatus which Mr. Thurman has built to make the tests.
The samples, together with a memorandum, will then be sent to the Bureau of Standards, Department of Commerce, Washington. The Government's interest in the tests, which seek to develop the best method to treat bindings against deterioration, has been occasioned by the large number of leather-bound books in the Congressional Library, which must be preserved.