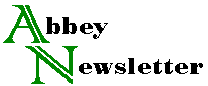 Volume 5, Number 2
Apr 1981
Supplies & Equipment
The Schärf-Fix leather skiving machine is available from The Harcourt Bindery, the sole North American distributor. It is priced at $320.00, FOB Boston, and further information can be had by writing to The Harcourt Bindery, 9 & 11 Harcourt Street, Boston, MA 02166, (617) 536-5755.
---
Fredelka Formula, a new leather dressing, is manufactured by and is available from Metalkem Ltd., P. 0. Box 3, Haverford, PA 19041, (215) 649-2035, at $9.50 for c. 250 gms. jar, with discounts for larger orders.
---
A cast iron nipping press, 9-5/8" x 11½" x 2-3/8" daylight ($150.00) and a nearly new 2-quart Hold-Heet glue pot ($40.00) are for sale by Paul James, P. 0. Box 3330, Alexandria, VA 22302, (703) 370-0133.
---
Wei T'o is having a sale, through June 30, of deacidification solutions and sprays. The $85 dip tank is offered for $60 in Offer No. 1, the largest of the three, which includes also 6 quarts of solution #2, 3, or 4 or a mixture. The sprays (#10, 11 or 12) are also on sale. The deacidification agents in these nonaqueous preparations are: methoxy magnesium methyl carbonate or magnesium methyl carbonate in the sprays, (Magnesium methoxide is not mentioned because it is found only in the original formula, which is not covered by the sale.)
The propellant for all the sprays is C02, and the solvents are trichlorotrifluoroethane, methanol and ethanol. Details are spelled out in the new brochure and other literature. For copies, write to Wei T'o Associates, Inc., P. 0. Drawer 40, Matteson, IL 60443 (312) 747-6660.
---
Parliament Conservation Centre is selling its entire inventory of tools, equipment, fixtures and supplies for the restoration of paper and books. An illustrated catalogue can be obtained for $1.00. Write to Jim McConnell, Parliament Conservation Centre, 3738 East Hastings Street, North Burnaby, British Columbia, Canada V5C 2HS. Bids must be received by May 15.
---
Daniel G. Knowlton, Longfield Studios, 1202 Hope Street, Bristol, RI 02809, (401) 253-6460, is offering for sale: a finishing stove ($18.00) and lettering pallet ($95.00). See illustrations.

---
Susan Lunas, 820 Lyons, Laramie, WY 82070, (307) 742-7769 or 766-3378, is looking for a complete set of handle letters.
---
Andrea Kartal, The Bookery. DeWitt Mall. Ithaca, NY 14850, (607) 273-5055, would like to purchase a lying press and plow, nipping press, paper cutter, marbled papers and other miscellaneous equipment and supplies.
---
For Sale: New Ingento Paper Cutter Table, 38" blade, foot clamp, storage shelf. 38" x 31" x 30"h. $300.00. Contact: Beverley G. Thompson, 3070 University Terrace, NW, Washington, DC 20016, (202) 363-7525.