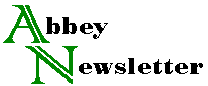 Volume 5, Number 1
Feb 1981
Book Review
Arnold E. Grummer. Paper by Kids. Dillon Press, Inc., 500 5. Third Street, Minneapolis, ME 55415. 1980. 111 pp. $7.95.

Reviewed by Lee McDonald,
supplier of hand papermaking equipment, Charlestown, Massachusetts.

Paper by Kids by Arnold Grummer is about how kids and adults can make paper with simple equipment. The method of papermaking described in the most detail is the use of a deckle box or what Mr. Grummer calls a hand mold. A high sided box is floated on the water and pulp slurry, which is also added to the interior of the box. There it is stirred and the whole box is lifted out of the water. A layer of screen in the box acts as a sieve and the fibers are strained out and formed into a sheet. A chapter also describes how to dip a mold in the traditional western style.

Throughout the book the materials used for building equipment and making paper are ones that are readily available in any household or hardware store. Fiber preparation uses a blender and recycles different paper already made. Coloring and sizing materials use commonly found materials such as gelatin and artists' colors.

The molds are simple to make of white pine with window screen. There is an excellent design for a small hydraulic press using plywood and threaded rods that should be looked at for its simplicity. It might have other uses in a conservator's shop besides papermaking. It should cost about $20 to build.

My favorite part of the book is the chapter on what paper is. There are some beautiful photomicrographs which show paper and fibers at different magnifications. I can look at them again and again and always be amazed.

Paper by Kids does an excellent job in getting across the basics so that paper using simple materials can easily be made. It is describing technique at an elementary level. Basic decorative and manipulative techniques are also included. This book will definitely get you started in simple papernaking but should not be mistaken for a source of information on how to make high quality sheets with archival characteristics, Those who get seriously involved will soon desire more detailed information.