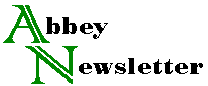 Volume 5, Number 1
Feb 1981
Supplies
This May the M. W. Engraving Company, of Essex, England, will relocate to Ashland, Virginia, where they will manufacture brass type, handle letters and ornaments, decorative wheels, rules, pallets and polishing irons for bookbinders. They will also recut worn tools. Their catalogue, with prices in American dollars, will be sent on request. Until May, write M. W. Engraving Company, Mayphill Industrial Estate, Hawkhill, Battlesbridge, Wickford, Essex, England (tel. 03744-67930).
Since their employees will not be coming to America, they plan to "employ two trainees to learn fully the manufacturing of quality craft bookbinders' tools," according to their letter of January 2.
Two major insurers in this country who have experience with fine arts insurance are: Huntington Block, 2101 L St., N.W., Washington, D.C. 20037 (toll free 800-424- 8830), and Fred James & Co., c/o Carl Allen, 3435 Wilshire Blvd., Los Angeles, CA 90010 (213-385-1678). The topic of exhibition insurance is discussed in the October 1980 and February 1981 issues of The Crafts Report.
---
Faith Harrison would like to announce the establishment of Decorative Papers, a new source of marbling supplies and equipment. Send a self-addressed stamped envelope for a supply list to: Decorative Papers, P.O. Box 281, Eastford, CT 06242 (tel. 203-928-4630).
---
Jeannie Sack is still looking for one French or old Hickok plow to purchase. Write her at 3565 Washington St., San Francisco, CA 94118.
---
Gerald M. Kinman is offering for sale a Dryad lying press and plough, all beechwood construction, $75, will ship. Write him at Route 2, Box 13-C, Otis, OR 97368.
---
Smoke damaged books treated to remove soot and odor by Re-Oda Chem Engineering Company, 210 Bell Street, P.O. Box 424, Chagrin Falls, Ohio 44022. Call collect at (216) 247-4131 for a quotation or further information. (More information in a future issue.)
---
Papermaking pulp. Five point packages of 13" x 18" bleached cotton linter sheets, shrink wrapped with printed wrapper. Reduced from $15.00 to $8.50 and includes postage. Please send check with order to Busyhaus Associates, Box 422, North Andover, MA 01845.
---
Process Materials Corporation, 301 Veterans Boulevard, Rutherford, NJ 07070 (201-935-2900) has a catalogue with 44 listings, including adhesive heat set tissue, polyester film, conservation board, latex-impregnated reinforcing paper, and archival storage boxes. They are starting to use a new trademark, Archivart, instead of the old Promatco, but the name of the company itself has not changed. The catalogue is available on request.
They are closing out their line of Miliani Ingres Text, basis weight 60 lbs. (2S x 38), which they stock in sheets 26 x 38, grain long. The following stock is on hand in quantity, in addition to remnant quantities of a number of other grades:
3,100 sheets of Verona Verde
1,200 sheets of Taormina Yellow
1,000 sheets of Piedmont Green
1,500 sheets of Tuscan Gold
Close-out price is $60 for 500 sheets. Samples of these four colors can be sent from the Newsletter office if a self-addressed envelope stamped envelope is enclosed with the request.