A NOTE ON STRETCHER MODIFICATION
Phil Gottfredson
3 COVERING THE STRETCHER BARS (see fig. 2)
Fig. 2.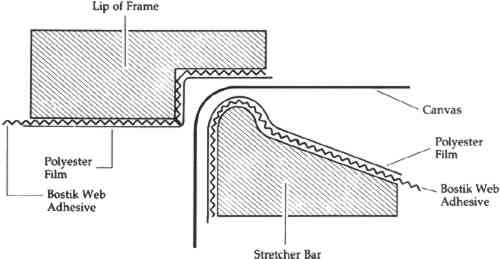 Cut into strips both the polyester film and Bostik Web in adequate lengths and widths to wrap around three sides of the bars that come in contact with, and are nearest to the painting's canvas.
Apply film with the heat of the tacking iron so as to form the film snugly to the bars. Trim excess away.
Stretch the canvas over the polyester covered bars.