TRAYS FOR LINING AND PARTITIONING WOODEN STORAGE DRAWERS
Randall Couch, & Mihaly Turbucz
1 Instructions for tray without partition
1) Cut board as shown in Figure 1A (Dimensions are given for a tray to fill entire drawer). Dark areas are cutouts, to be discarded.
Fig. 1. Cutting, creasing, and assembly diagram for a full-drawer tray.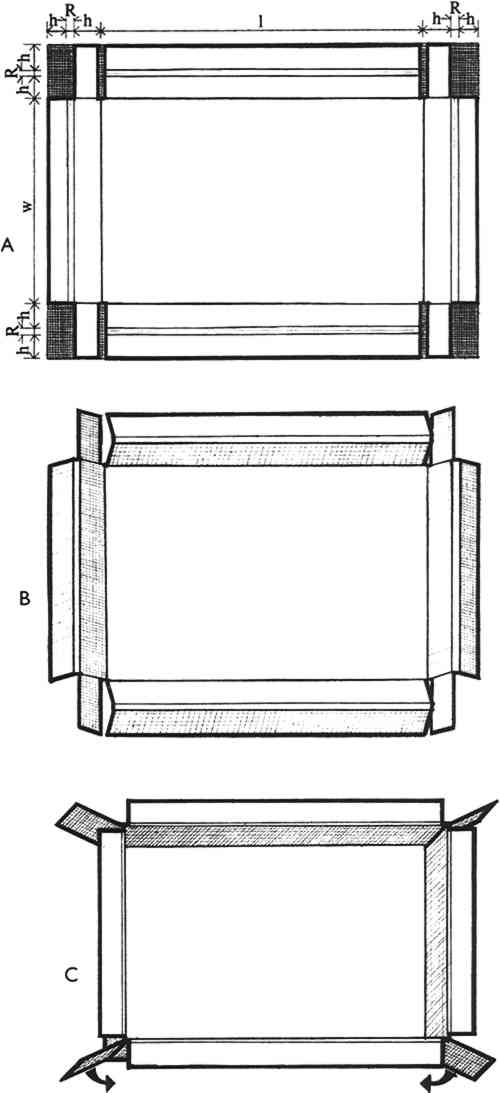 2) Crease board as indicated in Figure 1B If heavy board is used, three creases may be required on each ridge to achieve a neat result:
Fig. .

If heavy board is used, score outside of folds at edges of tray bottom with a knife, as shown:

Fig. .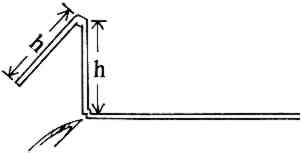 3) Assemble tray by folding under tabs, as shown in Figure 1C.